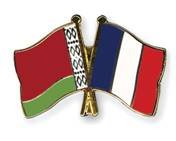 17 March 2017
Arms Control Issues
A French inspection group will visit Belarus on 22-24 March under the Treaty on Conventional Armed Forces in Europe (CFE).
The inspectors will inspect a military unit of the Belarusian Armed Forces (at their option), which is subject to control under the CFE Treaty, and conduct an evaluation visit to the 336th Reactive Artillery Brigade under the 2011 Vienna Document.
The aim of the inspection is to prove that the actual amount of the materiel limited by the CFE Treaty corresponds to the declared data. The inspectors will evaluate the reliability of the information, presented by Belarus to the OSCE member states under the 2011 Vienna Document, on the personnel and materiel of the verified unit.
The inspection group will include seven military inspectors from France and one inspector from Belgium and the UK each.