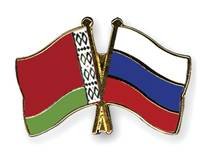 28 February 2017
Belarusian Military Men to Participate in Joint Command and Staff Training
From February 28 to March 2, the operations group of the Belarusian Armed Forces headed by Maj. Gen. Oleg Belokonev, Chief of the General Staff, First Deputy Defence Minister of Belarus, will participate in the joint command and staff training with the central bodies of military administration of the Russian Defence Ministry, which will be held in Moscow.
This event will include the discussion of the issues concerning military security of the Union State in case of the aggravation of the military-political and strategic situation, including those related to the organization of the Zapad 2017 joint strategic exercise of the armed forces of the Republic of Belarus and Russian Federation.
The exercise will become a peculiar summary of joint measures of combat training of the Belarusian and Russian armed forces for the last two years.